A core aspect of the Muslim faith is offering assistance, kindness, and support to those in need. Both Zakat and Sadaqah place emphasis on helping others, but there are key differences between the two.
Let's take a look at what those differences are.
The Differences Between Zakat and Sadaqah
Zakat
Zakat is one of the five pillars of individual worship that Islam is built on. To fulfill this particular fundamental foundation, an obligatory payment of 2.5% of an individual's surplus wealth is given every year. However, one can choose to pay more if they are so able and do not have to pay if they do not meet the Nisab threshold. This money is then divided up and given to those who have qualified as beneficiaries of the payment. Such people have been outlined in the Quran and include:
The poor
The hungry
Those responsible for distributing Zakat
Those in captivity and slavery
Those living with unmanageable debt
Those who fight in the name of Allah
Stranded or struggling travellers
New Muslims and friends of Muslim communities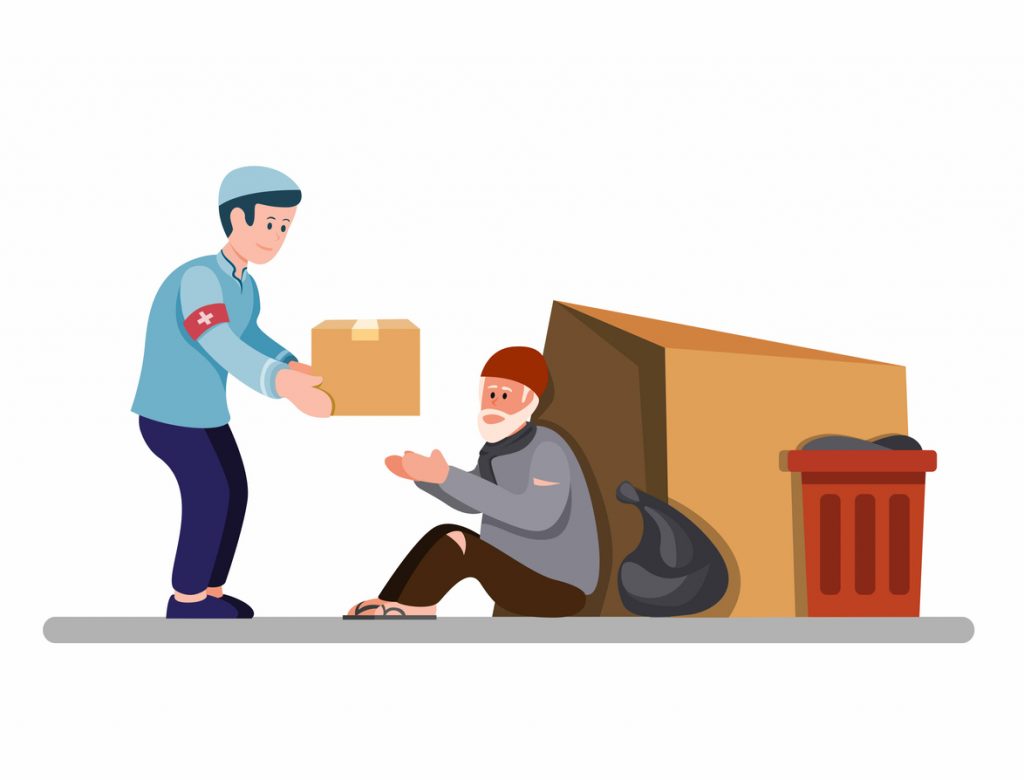 When it comes to determining one's wealth, nine categories are considered. It is from these categories that one must donate Zakat's designated amounts:
Livestock
Gold and silver
Business goods
Agricultural produce
Animal products
Minerals and sea products
Improvements
Earnings
Financial instruments
Zakat is designed to strengthen the Muslim community by redistributing wealth and ensuring that everyone is cared for. By donating Zakat, one can be sure that each member of their community has the resources they need to survive.
Sadaqah
Sadaqah, meanwhile, is a voluntary charitable donation. Sadaqah does not have a fixed percentage, and one is permitted to donate as much money and as often as they so choose.
Sadaqah also has a more liberal definition of what charity can include. While such things as money and property are still considered, acts of kindness, such as good deeds or salutations, also make up such charity. The idea behind Sadaqah is that one is simply to give freely, without expectations of receiving something in return; rather, the intention is to please Allah.
When it comes to monetary donations, one can choose where the funds are directed, and the recipient does not have to fit into any of the categories that Zakat focuses on.
While both Zakat and Sadaqah focus on the importance of giving, their differences ensure that various groups of people are taken care of.
The Al-Ansaar Islamic Foundation was started by a group of highly dedicated and passionate Muslims with a focus on knowledge and scholarship. Our ambition centres around the idea of contributing to communities by creating leaders, educators, and conscious individuals. We are ultimately concerned with building strong communities that impact the lives of others and motivate, inspire, and contribute to the good of humanity. Contact us toll-free at 1 (855) 633-6222